Jennie Reed
Travel Advisor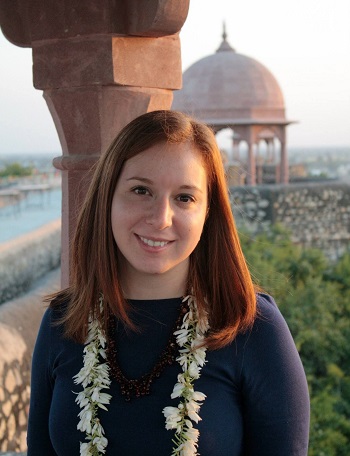 As a travel consultant, my aim is to create authentic experiences and extraordinary moments for my clients. Since starting my dream job at Travel 100 Group in 2007, I've had the opportunity to travel the world, spending several years living in the San Francisco Bay Area as well as Vienna, Austria. These adventures further ignited my desire to learn and explore, and I bring that knowledge and passion to the travel planning process.

I have visited more than 30 countries and earned a Master's Degree in Tourism from the University of Illinois. I love discovering new and emerging destinations along with old favorites, as well as staying informed of the latest travel trends. I send clients all over the world and enjoy working with a diverse set of styles and interests.

I believe that travel leads to a better understanding and enjoyment of the world around us, and it is my distinct privilege to help clients along their way.


Memorable Travel Moments:

Some of my most memorable moments have been those that have pushed me out of my comfort zone - rising with the sun in a hot air balloon over the Serengeti, trekking through mossy lava fields in Iceland (at 5 months pregnant, no less!), tempting fate with street food in Thailand, or conquering a fear of heights while zipping over a half-mile of Costa Rican rainforest. Though, I am not one to shy away from a little relaxation and luxury - snorkeling with sea turtles off the coast of Maui, attending a lavish wedding in an Indian palace, eating and drinking my way through Italy, or simply indulging in a delicious Sachertorte at my favorite Viennese cafe.


Bucket List Destination:

With every trip the list seems to grow longer, but my white whale would be staying in a Tahitian overwater bungalow. It will happen one of these days.


Main Office
225 Northfield Road
Northfield, IL 60093
Phone: (847) 256-7570
Hours:
Monday - Friday: 9:00am - 5:00pm CST Saturday & Sunday: Closed