Kathy Clements
Travel Advisor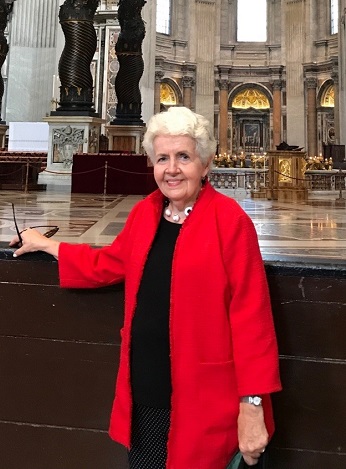 It would be simple to say that after 30+ years in the travel industry I specialize in everything and everywhere; however, I especially love planning travel to Europe, particularly France, Italy, and Ireland. My first trip to Europe was through my alma mater, the University of Illinois, and the Free University of West Berlin. I spent 10 glorious weeks traveling through 13 European countries.

One of my favorite travel memories was attending a cooking class with six other American women in France, taught by none other than Julia Child. I was so fortunate to be taking a cooking class in France, let alone be taught how to make puff pastry and soufflé by Julia Child! Thankfully, I was in a monthly cooking class with friends where we met up to make fabulous lunches prior, or it could have been a potentially embarrassing situation. I believe that is why part of my travel often involves food. I also enjoy taking in the art, architecture, and people.

I cherish all of my past European travels as well as trips to Bali, India, and Africa. I am eager to finally visit South America, especially Argentina and Chile.

Certain travel moments remind you of how small the world is and how connected we truly are: I recently visited a mosaic studio inside the Vatican walls and observed a man working tirelessly to create a beautiful work of art. To my surprise, he had a Cubs logo displayed on his bulletin board!
Main Office
225 Northfield Road
Northfield, IL 60093
Phone: (847) 256-7570
Hours:
Monday - Friday: 9:00am - 5:00pm CST Saturday & Sunday: Closed