Steven Roeser
Travel Advisor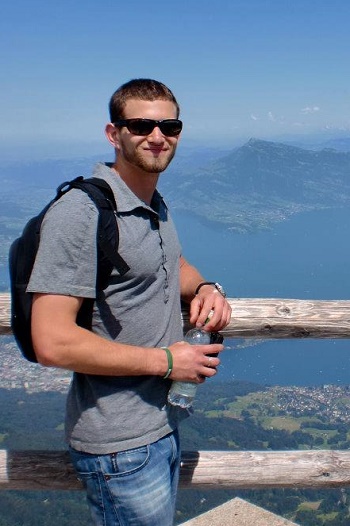 I have been passionately making travel arrangements with the Travel 100 team since 2015. I focus on all aspects of trip planning, assisting clients with both leisure and corporate needs. I am happy to assist in crafting anything from a business conference to a tailor-made family vacation.

Travel Motto: "Bring it on"

I still have yet to top the heart pounding excitement of standing on "Dead Man's Corner" and hearing that first firecracker shoot off at 8AM on the crowded cobblestone streets of Pamplona. Overwhelmed with fear and excitement, time stood still and I'll never forget running with the bulls! Yes I'd do it again, but first I need to cross off swimming with Great White Sharks. Meet me in Cape Cod!

Travel Style: Adventure & Relaxation.

I am a bit of a thrill seeker, but I won't turn down a lounge chair with a nice view either. When I'm done getting my adrenaline rush, I am all about the food and culture! I'm on a mission to find the hidden dive no one knows about! I like to pretend I'm not a tourist and immerse myself with the locals for a genuine experience. You'll find me off the beaten path looking to discover the unknown. There is (almost) nothing I won't try when it comes to new food and experiences.

My Bucket List Destination: The Galapagos Islands

An endless list of mine, but I have always wanted to discover the magic and mystery of the Galapagos. Nothing combines history, nature, and beauty quite like Ecuador's famous islands.

Favorite Travel Destination: Spain

It has it all - paella, palaces, festivals, siestas, sangria'.How can I forget eating at "Sobrino de Bot" the oldest restaurant in the world in Madrid. Suckling pig mmm!

I love to custom build itineraries for my clients in order to live vicariously through their adventures and share in their experiences! I truly love what I do and I know you will see that transpire in all that I do for you.
Main Office
225 Northfield Road
Northfield, IL 60093
Phone: (847) 256-7570
Hours:
Monday - Friday: 9:00am - 5:00pm CST Saturday & Sunday: Closed