Harrison Staple
Travel Advisor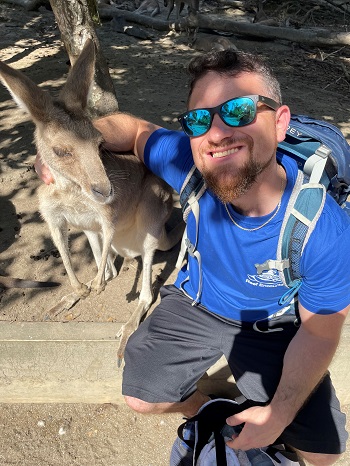 In 2021, I made the leap from travel enthusiast to travel advisor. A core belief of mine is that travel leads us to discover the world and people around us as well as ourselves and I find nothing more gratifying than being a part of that journey for others. To live is to broaden our horizons with experiences that stimulate us both physically and intellectually.

As a certified Hawaii and Australia Destination Specialist, I particularly love crafting itineraries for those locations in addition to planning travel around the world. Blessed with natural beauty, wildlife, history, rich culture, cuisine, and opportunities for adventure, Hawaii and Australia are two places that offer unique experiences for all travel styles. I have felt a connection to Hawaii ever since honeymooning there in 2017 and enjoy facilitating travelers making lifelong memories.

Some of the most unforgettable travel experiences I have ever had were my close encounter with a whale shark while scuba diving in the Red Sea in Israel, flying by helicopter to trek on the Mendenhall Glacier in Alaska, and skydiving over the beautiful Manuel Antonio National Park in Costa Rica.

Bucket list destination: Antarctica

My guiding principle for travel is that we grow when we engage in varied new experiences, expanding our boundaries a little bit each time. I am looking forward to helping craft your next adventure.
Main Office
225 Northfield Road
Northfield, IL 60093
Phone: (847) 256-7570
Hours:
Monday - Friday: 9:00am - 5:00pm CST Saturday & Sunday: Closed