Adrienne Harris
Travel Advisor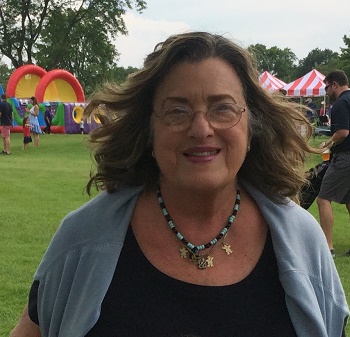 Adrienne realizes that in the digital era of travel it is important to provide a personalized travel experience that suits each client. She treasures her longest standing clients, and looks forward to the new ones. She is a graduate teacher from Northwestern University, and went on to get a graduate certificate in a Psychology related Social Therapy Training Course. Shortly into becoming a travel consultant, she took the two-year Certified Travel Consultant course, where her thesis topic was "Customer Service-Going the Extra Mile", and that is the basis of how she treats and values her clients. She gets joy out of getting things done, and persists until her clients are satisfied. Some of them have been with her throughout her 40 years in the business.

After all these years, she has expertise in many fields, but can do small group meetings, river cruises, multi-generational trips, honeymoons, and all kinds of vacations. In other words, she can do it all, and is great at getting the information needed to create a personalized travel experience which suits each client's unique experience. After all these years, her favorite destination is visiting her children and grandchildren in San Francisco. It is a cosmopolitan city with wonderful surrounding areas to explore.

A few of her recommendations are to always take out travel insurance, to protect the unforeseen. And on a trip with a full itinerary, leave some time without plans. These can be the moments when you create the best memories.
Main Office
225 Northfield Road
Northfield, IL 60093
Phone: (847) 256-7570
Hours:
Monday - Friday: 9:00am - 5:00pm CST Saturday & Sunday: Closed