Anne (Chick) Kennedy
Travel Advisor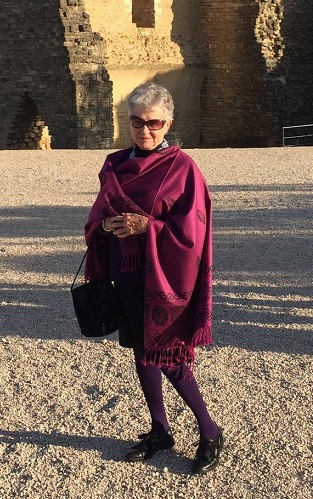 I have had over 40 years of creating travel adventures with and for clients. The magic of travel struck me in college when I traveled from snowy Connecticut to warm, Easter lily-filled Bermuda in a few hours. I believe creativity, curiosity, and attention to detail must come together to craft successful trips.

My favorite adventure trips range from backpacking down Havasu Canyon to visit the Colorado River; a river trip through the Grand Canyon from Page, Arizona to Lake Mead; visiting the Galápagos Islands and viewing a mess of Iguanas, colonies of Blue-footed boobies and swimming with the sea lions; exotic Bali; ancient and uniquely modern Morocco, and fabulous Turkey. Cappadocia, Turkey takes you to the western end of the Silk Road where people lived in caves carved from Tofu Rock. Sailing in a Turkish Gulet with friends or family is a delight. Favorite shore excursions include hiking through ancient ruins left from the Greeks.

I've hosted cruise groups all over the world and traveled extensively in Europe, Asia, South America, Australia and New Zealand, and all over North America. I am a certified Aussie Specialist. Don't miss our National Parks, especially Arches National Park. Go to Arches when there is a full moon and drive through the Park and view the huge "Voodoo" rock formations carved by Mother Nature. Visit Mesa Verde while you can still clamber and climb.

I've enjoyed traveling in small group, guided trips. I am a Certified Tauck Tour specialist and have loved the "Culturious Trips" which combine culture and food and explorations in small groups. (My profile picture was taken last May in Provence en route to a Michelin-Star restaurant.) We hiked to visit Abbeys, shopped for a picnic in the countryside, shopped with the chef in the Avignon Market, and eviscerated the chicken like my grandmother did and cooked an amazing lunch. Tauck River trips are amazing. All the shore excursions are included so you really see a lot without packing and unpacking.

I highly recommend traveling with good guides. You see more and learn more and have more fun. Learning, laughing, and eating wonderful things are all part of the fun and adventure.
Main Office
225 Northfield Road
Northfield, IL 60093
Phone: (847) 256-7570
Hours:
Monday - Friday: 9:00am - 5:00pm CST Saturday & Sunday: Closed